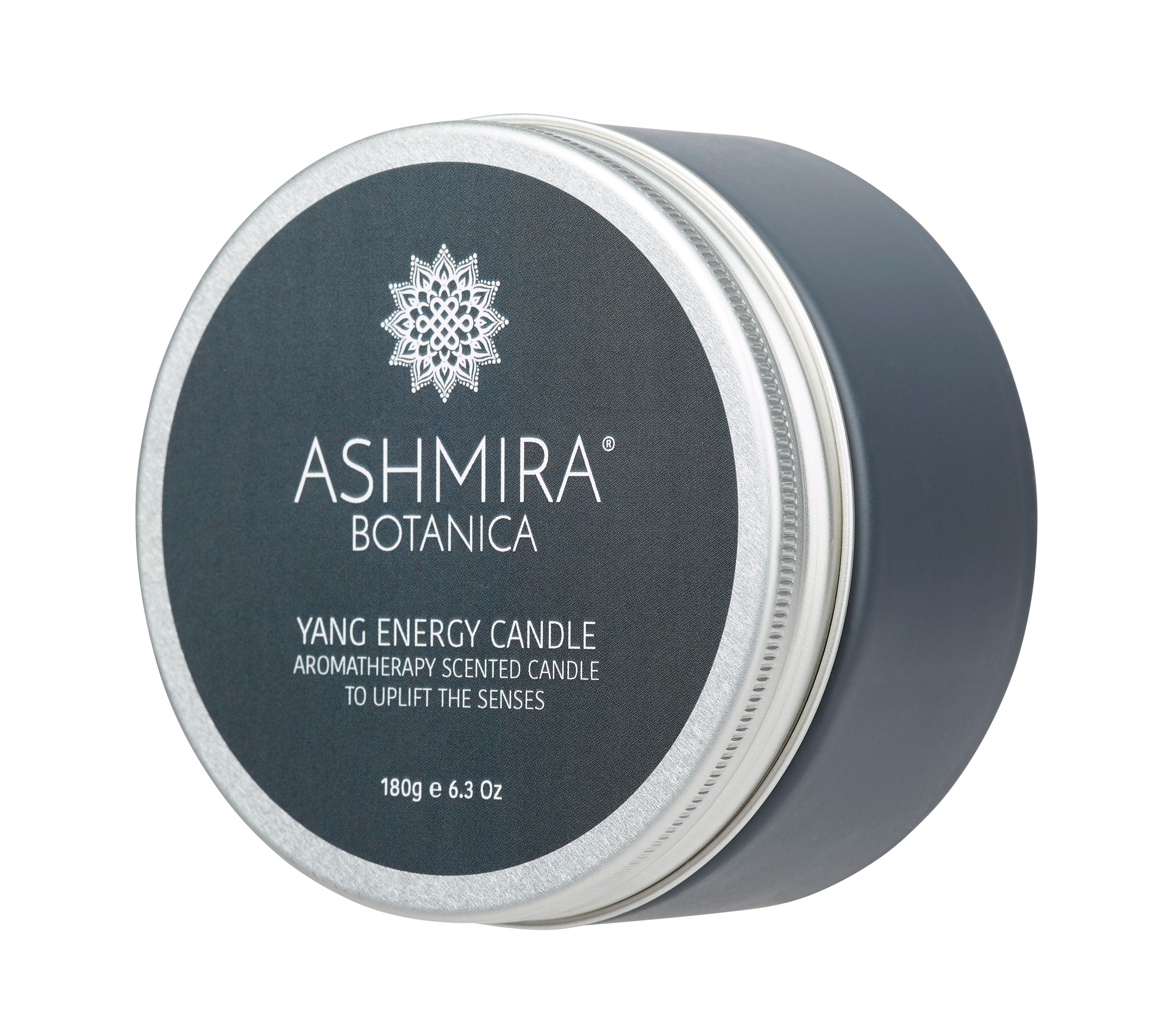 Introducing our captivating Yang Candle: invigoration and vitality in the form of an elegantly scented candle.  This candle is a radiant celebration of Yang energy, designed to awaken and empower your space.

Crafted with meticulous care, the Yang Candle is fashioned from British eco-friendly soy wax.  Our wicks are made from pure cotton, which has been intertwined with a twisted thread of paper.  No chemicals are used, and the wicks are not bleached, or treated with any substances such as chlorine.

As it graces your environment with its warm glow, prepare to embark on a sensory journey guided by a dynamic blend of 11 essential oils.  Among them, you'll discover the spirited notes of Patchouli, the fiery embrace of Cinnamon, the invigorating allure of Black Pepper, and the vibrant aroma of Thyme, harmoniously combined with seven other warming essential oils.

Perfectly suited for your home, salon, or spa, our Yang Candle is not just an aromatic delight but a symbol of eco-conscious living. Encased in recyclable glass, it reflects your commitment to sustainability while emanating an irresistible aura of energy.

Ignite the spirit within with the Yang Candle's uplifting radiance.  Its generous burn time of up to 15 hours ensures a transformative experience, making it an ideal gift choice for clients seeking indulgent and revitalising gifts.

Elevate your space with the dynamic energy of our enchanting Yang Candle, and let its luminous flame awaken your senses, leaving a trail of vitality that endures far beyond its burn time.